See how
Remote Sensei

transformed
their business with

Asana
Angelus24, a leading real estate asset management company, provides quality services to over 2200+ real estate assets. Angelus24 has a comprehensive service range that includes asset management, apartments, tenement, and commercial real estate management.
Running a property maintenance business has its challenges. Angelus24 was no different in having the same, though they delivered services with some success.
However, the Angelus24 leadership is progressive and is seeking continuous improvement and perfection for keeping customers satisfied.
Communication and collaboration are crucial for real estate management. Success requires streamlining operations, scheduling time management and, efficient data management. Agility to take on new requests while handling existing projects is critical. Additionally, multitasking capabilities are essential to the pillars of success.
How

Remote Sensei made a difference with Asana
Angelus tried many project management software like Monday, JIRA helpdesk, Sugar CRM, Easy project, Redmine, etc. However, it never became a habit for the organization to use it.
They even tried implementing Asana on their own but after 6 months of trial and error, they decided to search for help.
At Remote Sensei, we saw collaboration, process, and communication challenges with Angelus24. We knew the organization's manual processes needed automation and streamlining to today's fast-paced world.
An enterprise-wide view was missing which lead to information silos.
Angelus24 needed a tool that would: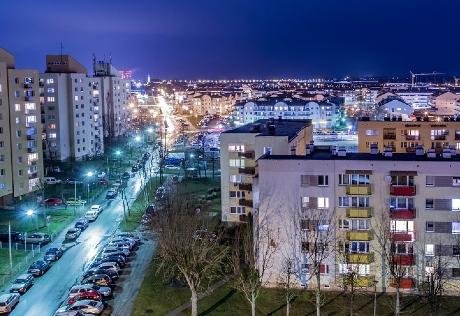 Remote Sensei team set out to digitally

transform

Angelus24
Some key initiatives included the following:
Standardized support requests and streamlined processes
Manual and inconsistent processes were causing delays and missed support tickets. Service calls got collated through multiple channels like phone calls, emails, or paper.
We used Asana forms to capture service requests in a unified way. Tickets get assigned to the right person with a priority, due dates, and due time.
Staff now have access to the ticket tracking dashboard in real-time. It is a platform that the team is actually using, where everyone knows who is responsible for what.
Collectively, the organization spends 10x less time on putting out fires.
Besides a fully transparent team-level view, every member can easily focus on what's assigned to them under their tasks and inbox views.
Team members can also view the status of every ticket on the move using Asana mobile app.
Better Project Management & Improved Communication channels
Real estate operational projects with multiple team members become efficient and easy with seamless communication in place.
Project team members communicated using notes tracked in Asana with due dates and clarity on staff accountability and responsibilities.
Angelus24 was able efficiently to handle multiple projects successfully.
Productivity gains included increasing services of housing estates by over 100 % (from 27 to 64 units) with just a single additional staff
Project transparency increased with tasks allocated and visible to all project team members. Enhanced visibility into work assigned to each team member enabled efficient resource management.
Real-Time Reporting and Analytical Dashboards
Angelus24 went from lack of data to gain a 360-degree view of activities through dynamic real-time reports in Asana.
In-depth real-time reports from Asana provide actionable insights on projects.
Angelus24 was able to see upcoming service tasks, the status of tasks by stage, due dates, and other parameters.
Real-time reports helped to identify issues and take action immediately to solve them
Our
Transformation

Strategy
At Remote Sensei, we aligned our objectives in line with the direction that Angelus24
CEO envisioned along with challenges faced by the hands-on teams on the ground.
We understood challenges at
Angelus24

and devised a multi-pronged strategy
Our transformation program raised questions like:
Transformation
highlights
What would happen
without

Remote Sensei transformation?
The CEO may
opt to sell

off the company
How we
overcame

challenges
Change is the only permanent thing in this world.
But adapting to change can have its challenges.
Angelus24

staff was hesitant to discard their old manual processes
We implemented the transformation within
budget and always focused on value
delivered to the client.
Want to learn more about how we implement the
Virtual Stronghold

framework to transform business with

Asana

?
and see how we can drive positive business outcomes for you