There had to be
a better way to manage

remote teams
After years of trial and error, we found it,
and now we are teaching it
So many great
organizations struggle
with their growth
They have great business models
and a service their customers need
but they
struggle to adapt

to
working remotely
Covid


as only intensified
this problem
Daily actions are taking longer to complete. Money is being spent much faster. Other resources are reaching a breaking point.
Employees get frustrated, misunderstood, or disconnected from the company vision, and lots of potential is wasted.
Working from home, it's easy for employees to get frustrated and to feel bothered by their micromanaging superiors.
It's easy for them to lose their drive and for their performance to drop. And it's easy to lose connection with other team members. Once organized, they now start to loose their self-discipline . These problems have created a lot of wasted potential and there is only more to come.
Now, we're on a mission to build high-performance teams that unlock
explosive growth for their companies.
Before we came up with a working, bullet-proof framework, we tested a multitude of project management
approaches. The goal was to find a method that brought consistent, measurable financial benefits without
sacrificing the happiness or fulfillment for each team member in mind.
It took us ten years. But we finally did it!
Now we're ready to share that knowledge with you.
The framework of Virtual Stronghold incorporates:
Agile methodology - for flexibility and transparency
Spiritual development - for conscious living and internal motivation without the woo-woo stuff
Holacracy - for high accountability with self-organizing teams
Remote work best practices - for building the right company culture
…to finally build the right company cultureusing modern tools like Asana, Slack, or Slite.
When we were thinking about delivering the results, we've found that there are two types of consultants on the market
01 Those that focus on one methodology (like Agile) and have no practical leadership experience
02 Those focused on just delivering software training
Neither of the above give a permanent solution. So we combined them to give the best of both worlds:
A data-driven, technical approach coupled with
As a result, we've built a highly effective team of entrepreneurs who are Asana experts. They are seasoned in leading organizations and using digital tools to their full potential.
Remote Senseis

at your service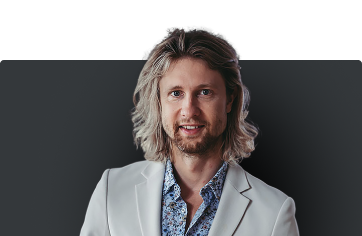 Oskar Grochowalski
Co-founder, Lead coach
On a mission to give workplace freedom for a broader perspective of the world.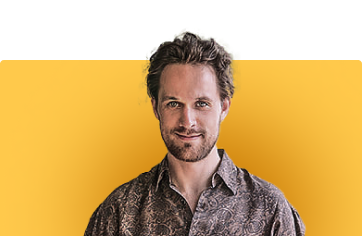 Jacek Kryszkiewicz
Co-founder, Lead Strategist
Responsible for designing highly efficient and fulfilling remote work ecosystems.
Dawid Chromiński
Customer Success Manager
Translates your needs into a ready-to-implement remote & digital environment.
Due to a unique skill-set and experience that can be found only in a few entrepreneurs/coaches we have limited availability. Therefore, we only work with clients who are the right fit.
Achieve process excellence
By having a long-term focus on optimizing clients' processes, we see patterns that allow us to help you – our next client and partner – even faster. The result of this approach of constant improvement is that it also achieves internal operational excellence.
Meaningful metrics instead of empty promises
It is easy to say that Asana or a new set of information will change your organization forever. Until we select the right metrics and check the situation before and after the transformation, we cannot say that we helped.
A drive to be the greatness in class
From the very beginning, we strived to have an innovative, influential approach in building remote teams. That was easy before covid times when we had almost no competition. Now the goal is to have best-in-class products and services.
We don't provide cookie-cutter service
Every team culture is different, and applying the same solution to everyone would be like taking a painkiller when you have problems with your eye vision.
Mutual responsibility
Creating a high-performance ecosystem. Leading and anchoring the change requires an orchestrated effort on many fronts. That's why we are working only with companies ready to engage and focus their efforts on transformation.
Do you resonate with those values?
This button will take you to the booking page with our strategist. There are no obligations, just understanding each other's perspectives.
Helping others is easier together! Always.
Leaders in work optimization that we're partnering with…
…and how they can help YOU
We're looking for passionate people to join us on our mission. We value flat hierarchies,
clear communication, and full ownership and responsibility.
Fully remote work
Flexibility of working hours
Impactful environment
Access to all internal knowledge & courses
Professional remote setup
Life & work balance
01
Virtual Assistant (eng & pl)
02
Sales Representative (eng & pl)
Meditation, nootropics or
managing remote teams – ask
us anything