Activate a
30-day Asana trial

with professional

onboarding

.

Free

of charge.
Get expert help and see if Asana is a good fit for your team.
with Remote
Sensei support
The entire testing period, in which we will support and guide you, has been thoughtfully and repeatedly tested.
Find out more below ↓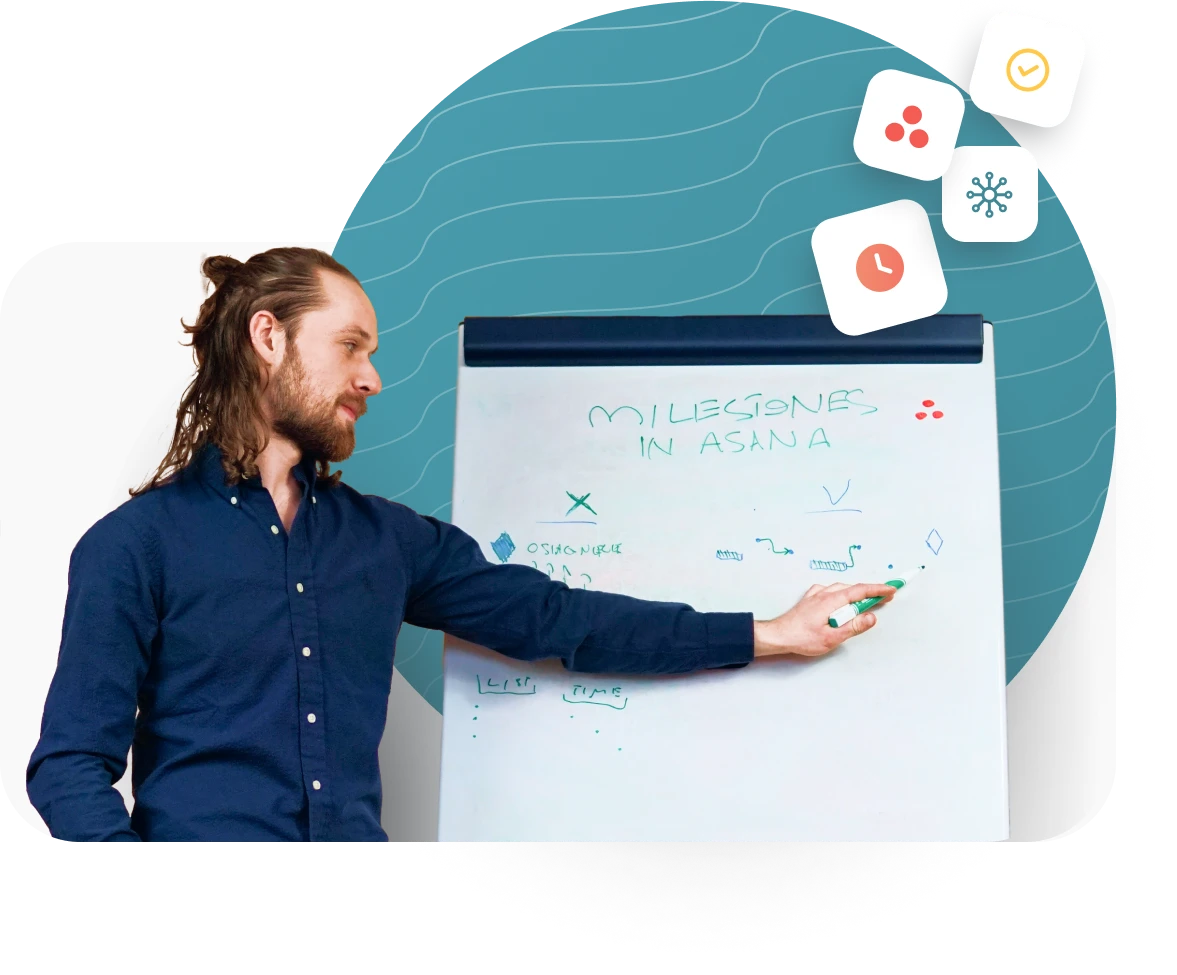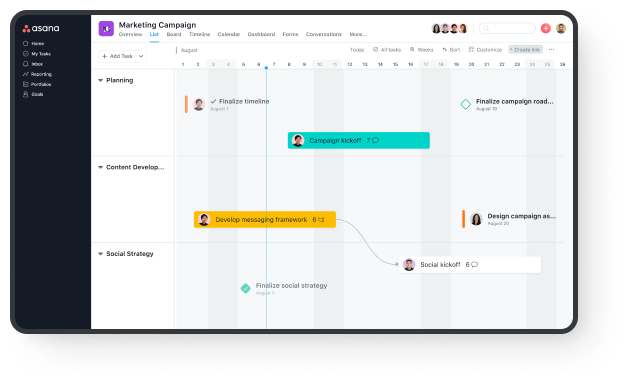 About Asana in one sentence...
It is a central work and project management tool where teams can delegate tasks, analyse each member's workload, monitor the progress of activities and workflow and communicate in threads.
Why do so many companies fail to successfully implement

Asana?
Why do so many companies fail to successfully implement

Asana?
We answer this question after 700+ consultations.
The most common reasons include:
And this is only the beginning of the problems!
Inconsiderate tests result with: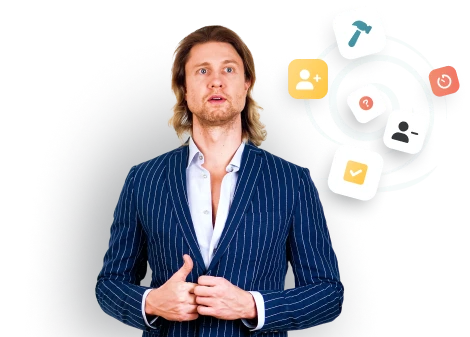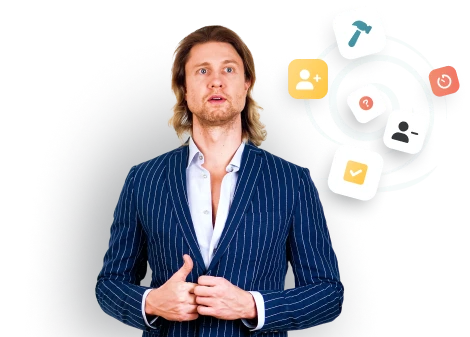 Implementing
Asana on its own can start a snowball effect
with regularly increasing problems.
How do you prevent this and
verify that Asana fits your business

and meets your requirements?
You will benefit from a
proven roadmap

instead of wandering on your own and wasting the team's valuable time
As many as
82% of organisations
undergoing a trial period of Asana with Remote Sensei, solve project management problems and increase overall productivity for years to come.
The results of Asana Trial with Remote Sensei:
Think this is a big change? We understand you perfectly.
Throughout the testing period, you will be mentored by a
Certified Asana Expert
You can get to know him now, before you start exchanging emails.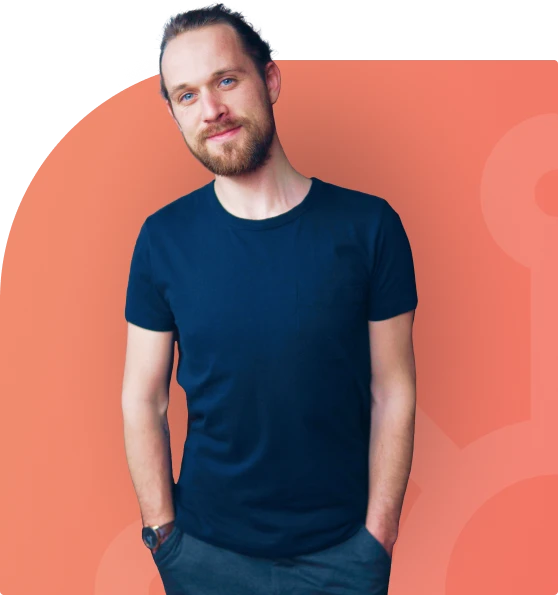 Co-founder
Lead Strategist
He has prepared more than 110 Asana deployment strategies to create high-performance distributed teams.
His multifaceted view of the world allows him to understand company problems and the emotions of its members.
He has managed teams of people on film sets and hot-blooded sales teams.
Based on this, he adapts dispassionate tools to the specifics of organisations of all sizes.
Polskie firmy o potrzebach podobnych Tobie podniosły
współodpowiedzialność

i

produktywność

w

Asanie

:
Polish companies that have raised
accountability

and

productivity

thanks to Asana:
Activate the Asana trial period

to receive

full Remote Sensei support

, including:
Activation of the trial period will take place within 24 hours.
How many people can benefit from the trial period?
Any number. Trial activation will be based on a single, primary email address. You can then add an unlimited number of users. This allows more people in the organisation to test Asana in their daily work.
Why should I activate the trial via Remote Sensei and not via Asana?
Asana does not provide counselling or support services in Polish. Activating the trial through Asana only gives you free access to your account.
By doing it via Remote Sensei, you get:


a dedicated demo

onboarding materials

support in Polish

a favourable quote for the licence (including payment in pln on the basis of a vat invoice)

a dedicated advisor
When do you recommend activating the trial period?
If you want to improve your work and project management solution or to increase the clarity of who is responsible for what and speed up processes between teams - it might be a great moment to start the trial period of Asana with Remote Sensei.
We will coordinate the monthly test so that it does not conflict with the duties of the team/organization. We will help you understand all Asana features and engage in creating an efficient work ecosystem.
Activate your Asana trial when:

you are looking for a replacement work and project management tool,
you have used e-mail or Excel to manage your company so far,
current work management strategies hinder teamwork and control over individual tasks,
you have confirmed testing with other stakeholders in the upcoming month,
you want to take advantage of the expert knowledge of Remote Sensei strategists
What happens at the end of the trial period?
Let's take the best and therefore most common scenario so far. After a full month of testing Asana and proactive support from Remote Sensei's strategists, you know which Asana plan will improve your company's management techniques. With effective implementation, you are assured of at least a 3-fold return on your management tool investment!
What if I have already activated the Asana trial in the past?
In such a scenario, we will do it again! This time with us 🙂 We will contact Asana directly and apply for reactivation of the trial period.
What happens after the trial period ends?
After a full month of testing the program and proactive support from Remote Sensei strategists, you know what Asana's plan will improve management techniques in your company.
The plan does not activate automatically. No fee is charged. Only your decision will make us go a step further.
Most often, we help choose a plan and present the possibilities of support in implementing Asana along with new working habits in this environment
If you want to learn more about this, I invite you to a free strategy session, which you can arrange here.
What happens after the trial period ends?
Asana works best when the whole company uses it. This is because Asana can centralize and combine the work of multiple departments. Its features improve cross-functional collaboration and enable teams to achieve goals together.
We recommend activating the trial period for the entire organization so that each team can test it with our support. Moreover, it costs you nothing. 🙂